There is no doubt about it, our leisure time and holidays have been a little different this past two years, with many of us being unable to travel to the places we want to go the most. It's time to start thinking of all the holidays we can take, the places we can go and all the experiences that will be open to us again.
There has been an understandable shift in how we see our holiday time, with much more emphasis on getting the most out of this valuable holiday time and living life to the fullest. Now, instead of heading to the same beach for a week lazing on the sand, many of us are reaching further to find holidays with a little purpose. After a difficult few years, we are all looking for some inspiration. Luckily, the world is full of inspirational places to visit. From wondrous natural sights to the best that human creativity offers, here are just a few of the most inspirational places you can visit in the world.
The Great Barrier Reef, Australia
Add a splash of colour and vibrancy to your holiday and take a trip to see one of the Seven Natural Wonders of the World - The Great Barrier Reef. There are few places in the world where you can view such a spectacular display of colour and life as this gigantic coral reef with links of cultural importance with the nearby aboriginal tribes as well as the abundance of marine life that makes the great barrier reef it's home.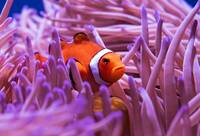 Much of this way of life, culture and wildlife are under threat from environmental changes which have long-reaching effects on the world as we know it. The reef is an inspiration for so many reasons, from providing food to keeping the delicate marine ecosystem in balance.
Take a trip to the coast of Australia and enjoy an afternoon of snorkelling or scuba diving in warm, azure waters. One of the destinations on your journey is Mission Beach, where you can take part in scuba and snorkelling excursions. On our Reef, Beach and Mountains motorhome tour, you can visit the reef.
Bo-Kaap Neighbourhood, South Africa
Bo-Kaap, situated in Cape Town, is one of the most district and vibrant neighbourhoods in South Africa. Dating back to mid 1700s, it was built to house slaves brought in from Malaysia, Indonesia and the rest of Africa. The houses, built in Cape Dutch style, were originally painted white but when the slave trade collapsed and the former slaves bought the houses, they decorated them in bright colours as an expression of freedom and liberation.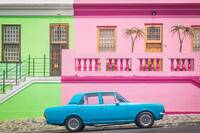 These pastel-coloured, Instagram-worthy streets have had a turbulent past. During the 1950s when Apartheid Group Areas Act was passed, Bo-Kaap became a Muslim-only area, racially segregated from the rest of Cape Town. People of other religions were forcibly relocated.
Be sure to visit the Bo-Kaap museum and taste some of the traditional Malay dishes.
NB. We recommend visiting during the day. Woman should dress conservatively inline with Muslim customs.

The Lake District, UK
There's something magical about the Lake District. It's peaceful yet dramatic, cosy and idyllic yet vast, and at times, unrelenting. It's been the inspiration of many literary icons, including William Wordsworth, John Ruskin, Samuel Taylor Coleridge, Arthur Ransome and, perhaps most famously, Beatrix Potter.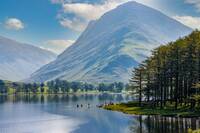 Established as a National Park in 1951 and designated a UNESCO World Heritage site in 2017, the Lake District covers a vast area in the North West of England. Up to 16 million people visit its glacial ribbon lakes, rugged mountains, breathtaking valleys, and postcard-perfect villages, each with its own character. Market towns such as Kendal, Ambleside and Keswick on scenic Derwentwater are great bases for exploring the local area by land and water and are home to traditional inns, local art galleries and boutiques.
The Rocky Mountains, Canada
This 3,000-mile mountain range stretches throughout North America from Canada through America until you get to New Mexico in Southern USA. With such a long mountain range, it is no surprise to find a vast and diverse range of landscapes, attractions and wildlife to explore.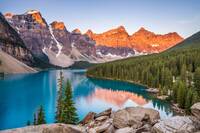 It is difficult to beat tall mountains, deep gorges, and vast canyons when looking for an inspirational holiday. It is humbling to climb a craggy mountain and look down upon the world spread out at your feet. The hardest part of deciding upon a trip to the Rocky Mountains is deciding which section you want to visit! If you have enough time on your motorhome holiday, you could travel the full length! Or, you could pick out areas of the best bits to travel to and take your time exploring the mountain range, section by section.
We have several options available for a trip to The Rockies. Canada has some of the most magnificent landscapes to marvel at, which is why we have two Canadian Rockies adventures to choose from. The Road To The Rockies or The Canadian Rockies Tour. Both are hosted tours, beginning and ending in Calgary, with lots to see in between, including plenty of Rocky Mountain experiences. If you can't decide whether to visit the Canadian or American Rockies, you can always do both on our Best of Canadian and American Rockies tour.
Uluru, Australia
Uluru is the Aboriginal name for the formerly named Ayres Rock. It has been an inspirational centre for travel for centuries. When you visit this iconic craggy outcrop, it is easy to see why Australian Aboriginals built their customs, culture and legends surrounding this monolith. You can visit Uluru if you take our Australia's Northern Territory tour, just one breathtaking stop along a route packed with magnificent sights and opportunities.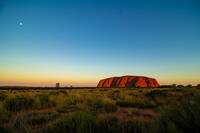 The best time to see Uluru is either at dusk or dawn. This is when the colours change and shift in front of your eyes, so make sure you take advantage of the tours and excursions available to see this magnificent place. While you are here, take a little time to learn about the ancient Aboriginal culture in the area.
Fox and Franz Josef Glaciers, New Zealand
Visiting a gigantic glacier and seeing up close the astronomical effect and power that nature has on its surroundings is not something many people get to do. But, if you have the opportunity to do just this, make sure you make the most of that opportunity. On the West Coast of New Zealand, you can see not one but two glaciers, The Fox and Franz Joseph Glacier. Both are a wonder to behold, although each offers a slightly different experience.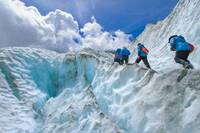 Franz Josef is the steeper of the two and offers fantastic views. The ice funnels down a steep slope that drops from 3000km to 240km in only 11 km! Fox Glacier is a gentler slope, but that doesn't make it any less impressive! While here, take a walk around the base of the glacier and see for yourself.
These Glaciers are worth a visit so much that we have included one or both on five of our New Zealand Motorhome Tours. Choose between New Zealand Discovery, The Ultimate New Zealand Tour, Wonders Of New Zealand, The South Island Discovery Tour and Our Grand New Zealand Tour! Each holiday offers something slightly different, so take a look and choose your next holiday of a lifetime.
The Pancake Rocks at Punakaiki, New Zealand
Just occasionally, it can be somewhere that appears to be a small place that can take you by surprise and show you just how amazing our natural world is. Pancake Rocks is one of those places. It might seem a relatively short walk around the geysers and coastal rocks but what you are seeing is the 30 million years it has taken to form this unique set of rocks. It certainly helps put our small existence on the planet into perspective!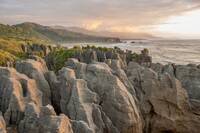 The layering of ancient marine life formed the rocks, and the force of the water helped to solidify them into the distinctive layers you can see today. As you walk among the rocks, you might be able to catch sight of the water gushing up through the many blowholes and geysers and see the force of the sea for yourself.
You can see this for yourself on our Wonders Of New Zealand Tour.
America's Musical Southern States
Inspiration comes in many forms, and one of the most enjoyable is music. No matter your tastes and preferences, music can inspire emotion and creativity or provide a space in which we can relax. If you want to traverse the steps of music creators of the past and present and find your musical inspiration, then you can't beat a trip through America's Musical Southern States.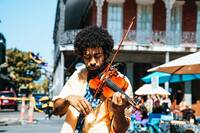 America is famous for its musical icons and for being the birthplace of some of the best forms and styles of music available. If you love music and are looking for an inspirational holiday to match, then head out on our Rhythms of The South Motorhome Tour and visit the most iconic musical destinations along the way. From the jazz capital, New Orleans, to Memphis, the home of Blues, to the birth of Rock in Nashville.
Find Your Inspirational Holiday
When searching for your perfect holiday, take a moment to think about what inspires you. For many, it's being in nature or taking a trip to somewhere they have always wanted to go. These are just some of the ideas, but there are plenty more! Take a look at our blogs for more ideas on where to go and things to go, and then see if any of our fantastic motorhome holidays fit the bill for your fantastic holiday.
Contact our team or request a brochure using the form below.