On a motorhome holiday around New Zealand, you can experience a dynamic nation full of unique, thriving customs and passionate communities with deep spiritual connections to the land.
And where better to understand a culture than with the people themselves? Although there are some fascinating museums and galleries devoted to Māori history – there are also many living cultural experiences led by indigenous groups. Alongside experienced guides, you can venture into forests, gaze at breathtaking bays and watch the sunrise.

So, what are you waiting for?
What are the origins of Māori culture?
Māori culture is one of the youngest cultures in the world. Tangata Whenua (early settlers) came to New Zealand around 1,000 years ago.

Alongside their wooden canoes, they brought Polynesian customs and traditions – including intricate tattoos, ancient carving methods and legends. Over time, traditions like the Māori haka and unique cooking techniques and storytelling developed.

Today, Māori culture is a hugely important part of New Zealand's identity, proudly celebrated throughout the country. Many Māori cultural experiences are concentrated around the Auckland, Waikato and Northland regions; however, experiences can be found across both Islands.
Best places to visit
Experience the spiritual importance of Cape Regina
If your holiday takes you to the top of North Island, don't miss Cape Regina – one of New Zealand's most spiritually significant Māori locations. Here, you'll find enchanting views of the collision between the Tasman Sea and the Pacific Ocean.

For the Māori people, Cape Regina (known as "Te Rerenga Wairua") is where Māori spirits depart this world and start their journey into the afterlife. If you're visiting this magical spot, search for the ancient Pohutukawa tree at the crown of the cape – thought to be over 800 years old.

Māori people believe deceased spirits leap from this tree into the crashing waves below to start their journey back to the ancestral homeland of Hawaiki-A-Nui.
Explore Cape Regina as part of our North Island Discovery tour.
Learn about the Treaty of Waitangi in the beautiful Bay of Islands
If Cape Regina is one of the most spiritually significant Māori locations, Paihia (The Bay of Islands) is one of the most historically important.
Here, you can take a guided tour through the Waitangi Treaty Grounds, where this agreement was signed between the first 43 Māori chiefs and the British crown. The treaty aimed to allow British settlers and Māori people to live alongside each other under commonly agreed laws.
While you're visiting the Waitangi Treaty Grounds, join a tour of the historic Treaty House and the House of Assembly ("Whare Runanga"). There are also regular cultural performances to enjoy.
For an added bonus, try paddling around the stunning bay of islands in a traditional "waka" – a Māori canoe.
Enjoy a stay in the scenic Bay of Islands with our Ultimate New Zealand adventure.

Visit the Waipoua Forest and see Tāne Mahuta
From Waitangi, head southwest to the Waipoua Forest on North Island's west coast - here, you'll find Tāne Mahuta, one of New Zealand's tallest native Kauri trees; it really is a marvel worth seeing.
Several intimate tours are on offer, led by local Māori storytellers who'll guide you through the forest at twilight. Learn about the importance of the forest and land to local Māori people and their dedicated work to protect this fragile ecosystem.
For nature lovers, listen carefully for the sounds of native morepork and kiwis.
Watch the sunrise on Maunga Hikurangi
Maunga Hikurangi is a 1,752 metre peak in one of the easternmost corners of the North Island – about 80 kilometres north of Gisborne.
In Māori mythology, Māui was a legendary character whose actions led to the discovery or "fishing-up" of the North Island. As legend goes, Maunga Hikurangi was the first piece of the island to arise from the sea.
As one of the easternmost locations in New Zealand, it's also one of the first places in the world to see the sunrise. For a truly special experience, join a locally-guided dawn tour.
Make the most of Rotorua
If there's one place to go for Māori culture – it's got to be Rotorua. This area offers opportunities to visit geothermal parks, traditional Māori villages (like Tamaki Māori Village or Mitai Māori Village) and the nearby Māori glow worm caves of Waitomo.
Tamaki Māori Village (15 kilometres south of Rotorua) is a particular highlight. Now named "Te Pā Tū", you'll find a recreated traditional village – sheltered by a 200-year-old native Tawa forest. Witness ceremonial rituals, performing arts, songs and stories and even try a traditional "hangi" dinner.
Te Puia is another Rotorua highlight. It's an extraordinary site, covering over 140 acres of the active Whakarewarewa geothermal valley. Discover bubbling mud pools, the Pohutu Geyser (the southern hemisphere's largest active geyser), as well as a dedicated Arts and Crafts Institute.
Make the most of geothermal Rotorua as part of our Wonders of New Zealand motorhome holiday.
Explore Waimarama in Hawke's Bay
Head south along the east coast of North Island, and you'll discover the beautiful town of Waimarama in Hawke's Bay. Here, you can meet with people from the Ngati Kurukuru tribe and spend time with the ancestral owners of the Hakikino Conservation Reserve.
You can also explore Waimarama beach, where it's believed Māori people landed over 800 years ago – to make repairs to the great migration canoe "Takitimu". There are plenty of personalised tours available, with opportunities to explore tribal lands at Hakikino as well as the nearby Te Mata Peak.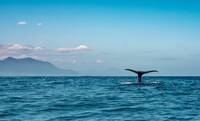 Go whale watching at Kaikoura
Kaikoura (a picturesque town on the east coast of the South Island) is one of the best spots for whale watching in New Zealand. Mighty sperm whales (that can grow up to 16 metres long) feed just a few kilometres away from this beautiful town. As well as sperm whales, you might also encounter orcas, humpbacks, blue whales and dolphins.
With a local guide, you can hear stories of how the Māori people live alongside land and sea. You might also learn about "Paikea", the great ancestor who came to New Zealand on the back of a whale.
Read more about whale watching in New Zealand with our guide to the best spots in the country.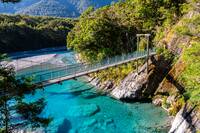 Hunt for a greenstone at Hokitika
If you're travelling down through the South Island, you might pass Hokitika on the west coast.
There are some fascinating Māori traditions here – not least searching for a beautiful greenstone (a "pounamu"). These stones are prized treasures and a mark of protection for Māori people. With opportunities to carve your own greenstone, you'll have something to remind you of your New Zealand trip for years to come.
The Arahura River is also nearby (running through a sacred Māori reserve) – only accessible with a local Māori guide.
See the Queenstown Canyons
If your travels take you close to Queenstown (found towards the south of South Island) – then a trip to the Queenstown Canyons is unmissable.
For any adrenaline junkies, you can do this by jet boat ride. There are tours arranged by the Ngāi Tahu (the iwi or "tribe" of the land), giving you exclusive access to the area as well as tales of their ancestors and connections to the land.
Exploring beautiful Queenstown with a South Island Discovery motorhome holiday.
In summary
Are you planning your own New Zealand motorhome holiday? Whether you're hoping for whale-watching opportunities, mountain landscapes or fully immersing yourself in authentic Māori culture – it's a country like no other. Explore our range of New Zealand motorhome holidays and see where your adventure takes you.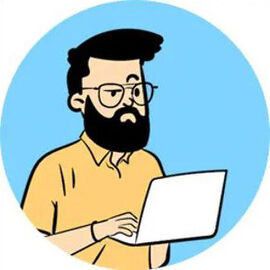 Peter Stannett
Content Writer
Peter is our content writer and SEO specialist, helping keep our content current and monitoring website traffic.
His content covers all four corners of the globe, across topics like activities, advice, food, culture and history.
More by Peter Stannett