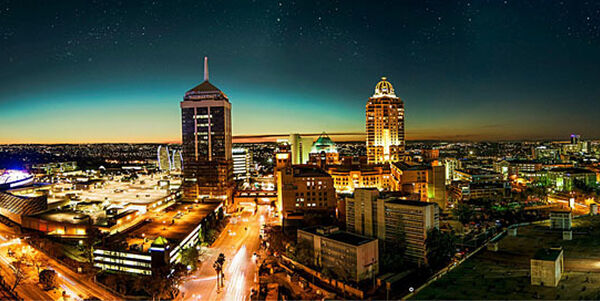 Sandton City Shopping
Imagine a place where the likes of Jenni Button and Louis Vuitton, Carrol Boyes and Apple showcase their very best ranges, a place where you can sip on the world's finest coffee or enjoy a French croissant or a slice of local milk tart – all under one roof.
If you can imagine it, then you've pictured Sandton City, one of Africa's leading and most prestigious shopping centres. Sandton City offers an unparalleled shopping experience that combines the world's most desirable brands with everyday leisure and entertainment.
Situated in the prestigious Sandton Central Management District in Northern Johannesburg, Sandton City is conveniently located within walking distance of the Sandton Gautrain station and within easy access from highways and main roads within Sandton CBD.
With close to 300 leading local and international retailers, Sandton City is a one-of-a-kind premier fashion and leisure destination. It's an energetic hub of Afro-cosmopolitan glamour - international shopping with South African flair.
Available on these holidays:
Scheduled Half-day Soweto Tour
With a population of over 2 million, the biggest black urban settlement in Africa with a rich political history, Soweto was the centre of political campaigns aimed at the overthrow of the Apartheid state. The 1976 student uprising started in Soweto and spread to the rest of the country. Many of the insights on this route therefore have political significance. Highlights include the Soweto Township, Hector Pieterson Memorial and Mandela House Museum.
Available on these holidays:
Lesedi Cultural Village
If you want to get an idea of traditional South African culture, then the Lesedi cultural village, less than an hour's drive north of Johannesburg and set amongst rocky hills and bushveld, is a perfect outing. Day visitors too get to experience the origins of today's colourful South African nation and receive a guided tour of the Zulu, Basotho, Xhosa and Pedi homesteads, after a multi-visual presentation. There are two 3-hour tours, one in the morning and one late afternoon, which is definitely the more preferable because of the atmosphere: a traditional singing and dancing session, held in the boma right at the end of the tour, is unforgettable at night.
Available on these holidays: