Must-see places to visit in Gauteng Province, Southern Africa.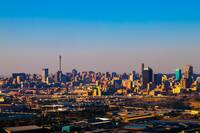 Johannesburg
Johannesburg is one of Africa's biggest and most vibrant cities. It is the economic capital of Africa and the gateway to Southern Africa.
Although not as famous as other South African destinations, there is plenty to do in Johannesburg and nearby Pretoria.
The old city is a multi-cultural mixture of traditional medicine shops, Chinese restaurants, taxi ranks and ultra-modern skyscrapers. There are excellent museums, art galleries and organised tours of historical and political interest. The shopping is Southern Africa's best, and the many restaurants cater for all tastes. The nearby township of Soweto is Johannesburg's most popular tourist attraction.
Soweto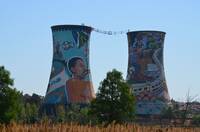 With a population of over 2 million, the biggest black urban settlement in Africa with a rich political history.

Soweto was the centre of political campaigns aimed at the overthrow of the Apartheid state. The 1976 student uprising started in Soweto and spread to the rest of the country.
Many of the insights on this route, therefore, have political significance. Highlights include the Soweto Township, Hector Pieterson Memorial and Mandela House Museum.
A Soweto Day Tour takes in the highlights of this iconic township, including Nelson Mandela's former home and the Hector Pieterson Museum (he was one of the school children who was shot in the 1976 Soweto Uprising). You will get close to Soweto Culture, meet the people, try local foods and maybe even some Omqombothi (our If you want to get an idea of traditional South African culture, then the Lesedi cultural village, less than an hour's drive north of Johannesburg and set amongst rocky hills and bushveld, is a perfect outing traditional beer) at a shebeen. One of a kind, the smell of pavement-cooked meals and the buzz in the streets of people going about their daily chores. Come and experience township life, the humanity, hospitality and warmth of the people, the "Ubuntu" as it is known in South Africa.