We're all on a drive to cut down on our waste, and be a little more kind to our planet. But we shouldn't stop at home, its easy to stay sustainable on holiday too.
Caravanning and motorhoming is the perfect opportunity to ditch the nasties and go green. We're all doing our bit at home, recycling our waste, having a shorter shower, buying local, but its easier than you'd expect to do it when you're away as long as you have the facilities available to you when you're on holiday.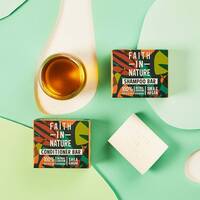 ▲ Faith in Nature Shampoo Bar
This little bar packs a punch! It's vegan and cruelty free, contains only naturally-derived ingredients with no SLS or parabens and no plastic. It's hydrating and lightly-fragranced for the freshest smelling hair around.
Best bits
Completely vegan
Cruelty-free - no animal testing
Naturally-derived ingredients - no harsh chemicals, SLS or parabens
No plastic
Made in Britain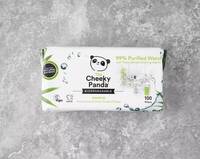 ▲ Cheeky Panda Bamboo Antibacterial Surface Wipes
Cheeky Panda have created these 100% biodegradable, no nasties multipurpose wipes with the world in mind. As affective as the leading brand, you can clean up knowing that no harm will be done to the planet.
Best bits
Kills 99% of germs
100% biodegradable - just throw them into the composter
Vegan and cruelty-free
Only natural ingredients
Free from fragrance
Kind to the planet - for every pack sold, a donation is made to help protect rainforests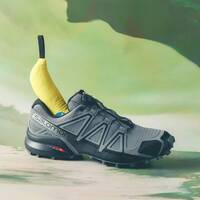 ▲ Boot Bananas - Natural Shoe Deodoriser & Air Purifier
Fantastically fresh, natural ingredients with antimicrobial properties. This bunch of BOOTylicious bananas works to neutralise nasty odours, absorb moisture and prevent any nasty stinks from coming back. Fragranced with lavender, lemon, patchouli & tea tree, they are long lasting and biodegradable.
Best bits
Naturally-derived ingredients with antimicrobial properties
Neutralises, absorbs and prevents odours
Outer cotton skin is biodegradable
Long lasting
▲ Chilly's Bottle Series 2 - Leak-Proof, BPA-Free Stainless Steel, Reusable, Double Walled, Vacuum Insulated
Endlessly customisable and forever reusable. Chilly's is the Apple of the water bottle industry, sleekly designed, eco-friendly and packed full of nifty technology.
Best bits
Handy carry loop

Advanced antimicrobial technology for ultimate hygiene

Customisable, with over 1,000 colour combinations
Keeps content hot for up to 12 hours or cold for up to 24 hours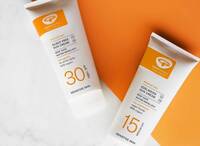 ▲ Green People Edelweiss Sun Cream
An all-round good product. If you're heading out on one of our motorhome holidays, chances are you're going to need sun cream. Green People have produced a natural, organic sun cream that's kind to sensitive skin (even those with eczema), non-greasy and cruelty-free.
Best bits
UVA & UVB protection

Tan Accelerator technology

Moisturising ingredients suitable for all skin types
Vegan
Aftersun lotion available