Australia is a dream destination for many tourists and holidaymakers. The country's diverse culture, subtropical climates, warm coastlines, majestic mountain ranges, and long sandy beaches are enough to excite anyone. Still, Australia has so much more to offer on top of this.
If it's a journey of discovery you are looking for, then Australia has everything you need and what better way to discover Australia other than by motorhome? A motorhome holiday gives you the freedom to explore the sights you want to in between stops at some of Australia's most notable highlights.
No matter what your interests are, which hobbies you enjoy, or your holiday style, a place and adventure is waiting for you. Working out your interests and what you want from a holiday is a great place to start! Are you a discerning diner looking to taste the best in local foods and fine dining, or do you want an action-packed trip full of outdoor sports and pursuits? Perhaps you want a mix of everything!
Your perfect Australian motorhome holiday is waiting for you.
Discover Australia's Wildlife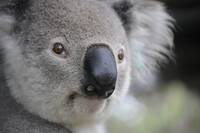 Australia is home to a whole host of wildlife, with a vast and exciting selection of both plant and animal life. Some of the most famous animals you already know, such as the kangaroo, wombat and koala but do you know of the different marine life there is to see too? Whales and sharks are just the beginning! A trip to the Great Barrier Reef provides an excellent opportunity to see some fantastic sights and is available on our Reef, Beach and Mountains holiday.
You can even take a camel ride trip on our sunset camel ride excursion which allows you to see more of Australia's animal wildlife. This excursion in MacDonnell Ranges takes place at sunset with the colour of the landscape changing around you, an unforgettable experience.
If Kangaroos are a must for your holiday, then take a look at The Southern Delights Holiday. This holiday includes a trip to Kangaroo Island - the perfect place to stop and appreciate the local wildlife and take in a little more of Australia's natural beauty.
Discover Beautiful Beaches and Coastlines

One of the things Australia is famous for is its beaches. These beautiful sandy coastlines stretch on for miles and are surrounded by blue seas full of marine life.
All of our Australian motorhome holidays allow you to explore a multitude of amazing beaches from the Whitsunday Islands, just off the Queensland coast to iconic locations such as Bondi Beach or those near the fantastic cities of Perth and Melbourne.
When it comes to visiting beaches in Australia, you are spoilt for choice, so make sure your itinerary includes a few stops near these stunning coastlines.
Discover Australian Adventures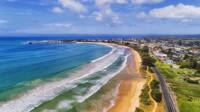 Thrill-seekers and those searching for exciting adventures are in for a treat in Australia. You can easily find some of the outdoor pursuits Australia is famed for such as surfing, water skiing, sailing, bungee jumping, skydiving, climbing and more!
Travel anywhere in Australia, and you aren't far from an adventure so make the most of your trip and choose an itinerary that takes you to some of the most iconic places to visit and allows you to have your adventure too.
Discover Australian Heritage and Culture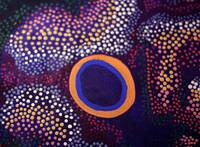 History and culture buffs have plenty of opportunities to explore and learn about the rich history Australia has on offer. Each town and city is full of museums and fascinating spots to visit so that you can experience the best in Australian culture and history.
Tasmania has a world of wild and untamed scenery to travel through while stopping to learn about Australia's aboriginal heritage and the local legends that are woven into each natural wonder you find.
For a more urban cultural experience, then you can't beat a trip to Sydney where you can experience modern Australia in all its glory. Experience fantastic dining experiences and see iconic sights such as the Sydney Opera House. This is why a three-night stay is included right at the start of your Australian Southern Delights tour. You can experience a city tour and a harbour cruise and then explore the city and all its delights yourself.
Why Discover Australia By Motorhome?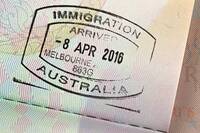 With long, open roads that traverse through a multitude of diverse landscapes, there truly is no better way to discover all that Australia has to offer other than with a road trip in a luxury motorhome. Your vehicle contains everything you need for an adventure travelling across this majestic country.
A motorhome holiday offers you the freedom to explore while still giving you the chance to travel and sleep in comfort. You can see so much more by visiting place to place than you could ever achieve by staying at a holiday resort. Not only do you get to see more of the fantastic natural attractions and tourist spots but you have the freedom to visit the lesser-known beauty spots and seek out those hidden gems that many holidaymakers never get the opportunity to visit.
Motorhomes come in all sorts of sizes with a variety of amenities, and many are packed full of facilities you usually find in a hotel room, with some even including Wi-Fi access. Our Australian motorhomes come in different berth sizes with a whole host of amenities that help make your holiday a comfortable one so that you are left free to explore and enjoy the world around you.
If you prefer the security having a host to help guide you through your Australian adventure offers, then you can still have this, even with a motorhome holiday. Tour hosts are available to help you plan and offer advice, but you are always free to travel between destinations and meet up points in the way you want to. The perfect blend of a hosted tour and freedom!