Must-see places to visit in New England, USA.
The New England region of the United States consists of Maine, Vermont, New Hampshire, Massachusetts, Rhode Island and Connecticut, It is bordered by Canada to the North and New York to the South.
Highlights of New England
Bar Harbour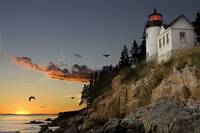 Located on Mount Desert Island, the natural beauty that surrounds Bar Harbour is punctuated with ocean cliffs, rocky beaches, glacier‐formed lakes and valleys, unobstructed mountain vistas, and boreal forest. This beauty has been captured in the works of Thomas Cole, Frederic Edwin Church, Fitz Henry Lane, and many other great artists.
Bar Harbour is the largest community and offers a great variety of amenities and tourism experiences to visitors. On the quieter side of the island, coastal villages with enchanting names like Bass Harbour, Otter Creek, and Seal Harbour are home to working waterfronts, family‐run lobster pounds, cafes, galleries, and artisan shops.
Acadia National Park can be accessed right from downtown Bar Harbour. The Park features 45 miles of motor vehicle‐free roads and 16 stone‐faced bridges, each unique in design, built by Rockefeller so visitors could easily explore the park. Another one of the park's numerous distinctive features is Cadillac Mountain, the highest point on the North Atlantic seaboard and the first place in the U.S. to see the sunrise during fall and winter.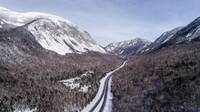 Bethlehem
Bethlehem is located in New Hampshire and is nestled in the beautiful White Mountains which are known as "The North Country".
Surrounded by National Forests and pristine natural beauty, just North of Franconia Notch, Bethlehem truly is the "Star of the White Mountains".
The town, although teeming with history, retains its small-town village flavour, and you will be able to experience the unique architecture and atmosphere that endures to this day!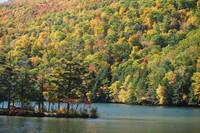 Gifford Woods
Located at the base of the Killington and Pico peaks and in close proximity to the Appalachian and Long trails, Gifford Woods State Park is a favourite of hikers many of whom pass through on their Appalachian Trail journey from Georgia to Maine.
The park is also a popular destination during the fall foliage season for its dramatic autumn colours. Today, Gifford Woods contains one of the few old-growth hardwood tree stands remaining in Vermont. The stand has many grand-sized sugar maple, beech, yellow birch, white ash and hemlock and the understory is rich with native wildflowers.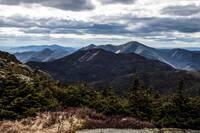 Lazy River
Lazy River is located in the Adirondacks Mountains where you'll find all 46 of New York's High Peaks, stunning waterfalls and other various natural wonders and the area offers endless options if you're looking to do some exploring.
The Home of Franklin D. Roosevelt National Historic Site preserves the Springwood estate in Hyde Park, New York. Springwood was the birthplace, lifelong home, and burial place of the 32nd President of the United States, Franklin D. Roosevelt.
New York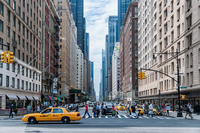 The Big Apple is best known as the city that never sleeps and has a breathtaking selection of sights and attractions for everyone.
There's the Statue of Liberty and Ellis Island, the Empire State Building, Central Park, Times Square, Broadway shows, Brooklyn Bridge and for some great views try the Top of the Rock Observation Deck.
There's a great range of touring options available, you could take an open top bus tour, a New York Cruise, there's the NY City Pass, or for a bird's eye view you could take a helicopter tour.
Plymouth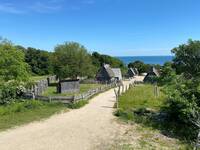 Plymouth was founded in 1620 and is a coastal town south of Boston that's anchored in history as the site of the first Pilgrim settlement. But while all its historical markers and sites may be the initial draw, Plymouth has a quintessential New England feel and historic architecture, downtown shops, and expansive ocean views that keep visitors coming back year after year. From tasty cuisine to cranberry festivals, there's always plenty to do in "America's Hometown."
Plimouth Plantation is a living history museum that allows visitors to immerse themselves in the past as they walk through a 17th-century English village, tour a replica of the Mayflower and visit the Wampanoag Homesite and the beautiful and iconic Plimouth Grist Mill. The plantation, with its interactive elements and ocean view, is a great destination for anyone on a tour of New England.
Don't Miss... New England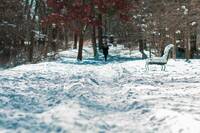 Arlington
Arlington is tucked away in the beautiful Battenkill valley and is a treasure trove of culture for travellers. With a history as rich as the culinary traditions of the region, the community is the ideal destination for a daytime excursion full of American hometown hospitality.
After driving through the scenic landscape with all the amazing colours, you'll soon realize why America's most iconic artist Norman Rockwell chose the town to be his home and it was here that Rockwell painted some of his most notable works.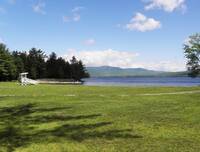 Mount Blue State Park
Mount Blue State Park is Maine's largest state park, encompassing approximately 8,000 acres in two sections which are separated by Webb Lake. Visitors can swim, rent boats, and walk on trails near the lake.
During the summer months, park staff regularly offer canoe trips, walks, and nature programs and there's a Nature Centre that features hands-on exhibits and displays.
Preston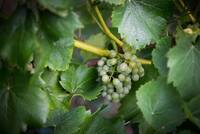 Preston is home to some gorgeous scenery within the Southeast portion of Connecticut and is best known for the Preston Ridge Vineyard. The vineyards location at the peak of a ridge provides breath taking views of the countryside for more than 20 miles and where you can enjoy a glass of wine and enjoy a glass of wine with friends in a traditional New England farm setting.
Preston also has a mark on the music scene, hosting 3 separate music festivals through the summer months. This gives way for visitors to splash into the area and experience all that Preston has to offer!
Salisbury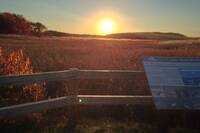 The reason why most people visit Salisbury Beach State Reservation is the beach! The main beach begins at the southern jetty and extends north for almost 4 miles.
For those that love nature there's a coastal trail that offers close to 5 miles of trails for biking, walking and bird watching, and the Old Eastern Marsh Trail, a 1.4 mile trail that passes through pristine sections of the Great Marsh with beautiful views and world class bird watching.
Sandwich
Sandwich was established in 1637 and is a town rich in history and bursting with quintessential New England charm and is surrounded by beautiful walking and biking trails, bird sanctuaries, saltwater estuaries, freshwater ponds, and the seashore.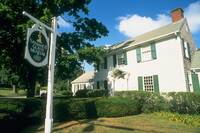 Also known as Glasstown, Sandwich features live glass blowing demonstrations at the Sandwich Glass Museum which houses original pieces created during the 1800's. Other museums and points of interest include the Hoxie House, the oldest house on Cape Cod and the lush gardens and antique car museum at Heritage Museum & Gardens.

You can also enjoy its independently owned shops and galleries, arts & cultural activities, golf courses, the Cape Cod Canal Bike and Walking Trail, fishing, nearby whale watching and harbour cruises.
The States of New England
Connecticut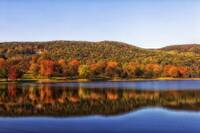 Connecticut offers the perfect blend of experiences in one perfectly located place.
Between New York City and Boston, Massachusetts, there is a place where nature and culture live side by side, where relaxation can be found just around the corner from exhilaration, and where legendary history is never far from contemporary style.
In Connecticut, you'll find so many experiences so close to each other.

Maine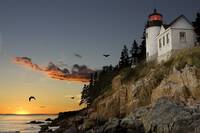 The state of Maine, nicknamed Vacationland, is more than a destination – it's an experience that will take your breath away. Maine embraces all that is authentic, unique and simple, and Mainers take pride in enjoying the wide-open spaces of the state's deep woods and vibrant coastline.
They find inspiration in the natural world to incorporate into their everyday activities – from the straightforward preparation of the perfect lobster roll to the world-renowned craftsmanship of their boats.
Massachusetts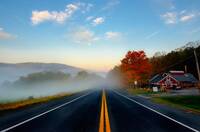 Massachusetts is a state with six major regions that offer a wide range of attractions for all types of travellers. Greater Boston, the state capital, has a vibrant nightlife, famous landmarks, and numerous theatres.
North of Boston is ideal for those seeking coastal charm and outdoor adventure, while South of Boston has picturesque towns and beaches to explore.
The Central region boasts rolling hills and scenic countryside, and the Berkshires are known for their vibrant arts and culture scene. The Pioneer Valley has many colleges and universities and charming small towns to explore.
New Hampshire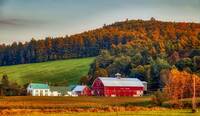 New Hampshire may look small on the map, but its diverse regions offer a variety of destinations and attractions—from historic river valleys to the soaring peaks of the highest mountains in the Northeast.
Roads lined with stone walls lead to quintessential New England villages, miles of scenic forests and parks, inviting lakes, picture-postcard rural landscapes and a wealth of outdoor recreation opportunities.

Rhode Island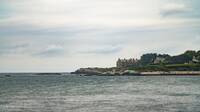 What the USA's smallest state lacks in size, it makes up for in cultural richness and natural beauty.
Known as the Ocean State, Rhode Island is framed by 643 kilometres of coastline with seafaring traditions, uber-fresh seafood, pristine beaches and endless fun on the water. Moving inland, this nature lover's paradise promises all manner of outdoor activities, from bouldering to hot-air ballooning.

Add to that its depth of Colonial-era history, year-round events and trendy culinary options – not to mention proximity to Boston and New York City – and Rhode Island is an enviable destination.
Vermont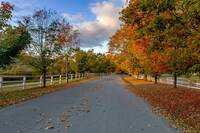 Welcome to the special and invigorating world that is Vermont, a place that encompasses independent thinking, friendliness, a passion for sports and a penchant for resourcefulness.
The people, landscape, heritage, distinct seasons, famed fall foliage, renowned maple syrup, acclaimed breweries and the most snow on the East Coast make the Green Mountain State a delightfully experiential destination.