Must-see places to visit in Eswatini / Swaziland.
Swaziland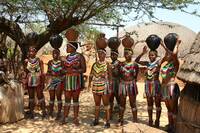 Officially known as the 'Kingdom of Eswatini' and still referred to as Swaziland, this tiny landlocked nation boasts a rich historical and cultural heritage and is Africa's last remaining absolute monarchy.
Swaziland encompasses a diverse array of ecosystems featuring towering mountains and low-lying savannahs, tangled rainforests and lush river valleys. Highlights of this laid-back land include the mesmerizingly beautiful 'Valley of Heaven', the handicraft haven of the Malkerns Valley and the Hlane Royal National Park, famed for its white rhinos, antelopes and lions.
Visitors can look forward to excellent wildlife watching, rafting, mountain biking, and hiking along a network of scenic trails which traverse spectacular mountainous landscapes.
Mlilwane Wildlife Sanctuary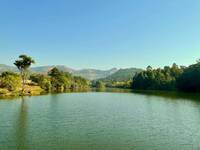 Set in what is arguably Swaziland's most spectacularly beautiful region – the aptly named 'Valley of Heaven' – Mlilwane Wildlife Sanctuary is a natural wonderland of grassy plains, granitic mountains, cascading waterfalls and abundant wildlife.
The southern section can be explored on foot, mountain bike, horseback or in vehicles, while access to the more remote northern half is restricted to guided hiking groups.
Located relatively close to the reserve are the towns of Malkerns and Ezulwini, famous for their many craft shops and other attractions. Visitors can also look forward to staying in traditional beehive-shaped huts and enjoying a breakfast overlooking hippos and crocodiles wading in the water and resting on the banks.