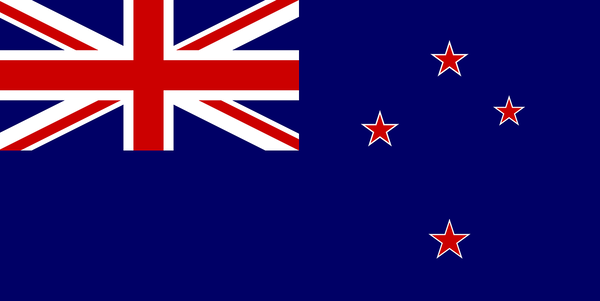 What's the weather going to be like?

The weather can be changeable wherever you are, with location having a huge influence. The expression 'four seasons in one day' is based on fact! Unlike in the northern hemisphere, temperatures are higher in the north, with the sunniest regions being Hawke's Bay, Nelson/Marlborough and Bay of Plenty.

Average maximum summer temperatures (December-February) range from 20 degrees C to 30 degrees C, with lower temperatures common. Rain showers can come from nowhere so be prepared.

Can I self cater on campsites?

Eating on campsites is easy, with most having excellent kitchens equipped with hobs, ovens, fridges, freezers and microwaves. Many even provide kettles, toasters too, not to mention open fires, braziers and gas BBQs. Even herb gardens in some cases! Washing up facilities and even washing up liquid, cloths and brushes are provided and you'll meet interesting people from all over the world.

Do I need a visa?

From the 1st October 2019, travellers must have an NZeTA in order to travel to New Zealand. Please visit www.immigration.govt.nz to apply for your visa today or to find out more information on the application process and eligibility requirements.

It is important to be aware that requesting an NZeTA is a mandatory process for anyone visiting New Zealand and includes those transiting via New Zealand, even if it is not their final destination.

Australian citizens and residents do not usually need a visa to travel to NZ.

What is the emergency services number?

Dial 111 for police, fire or ambulance.

What about laundry?

Getting some washing done on a campsite laundry is easy, so pack accordingly. Costs might in the region of NZ$4-8/£2-4 for a wash and tumble dry.

What are the important rules of the road?

New Zealand's roads are generally high quality and well maintained. You might be surprised at the lack of potholes, the wide lanes and smooth surface. However, there are more remote areas and roads which pass through natural hazards we rarely experience in the UK, so be alert and follow the primary rules of the road.

Keep left!

Speed limit
On the open road the limit is 100 kph (90 kph for motorhomes over 3500 kg). In built up areas, keep below 50 kph, unless otherwise indicated.

Stop!
Always stop completely at a stop sign – or risk a fine.

Pull over
Motorhomes are slower than the average car, so be considerate and pull over when possible and safe to allow vehicles behind to pass. With wide roads, and frequent lay bys, this is usually easy.

Overtaking
Never overtake if it means crossing a solid yellow line on your side of the centre line.

Single lane bridges
There are a number of these, especially in more remote areas like the West Coast. They are signposted so simply note whether you, or the vehicles approaching, have right of way.

Rail crossings
Only half of the 1500 rail crossings in New Zealand have automatic alarms with a red light system. The rest just have a 'Railway Crossing' sign and 'Give Way/Stop' sign. In these instances you should stop and look carefully before crossing the track.

Parking
Unlike the UK, it is an offence to park on the wrong side of the road, facing the oncoming traffic. You could be fined or towed away.

Basic laws
Many rules of the road are identical to those in the UK: don't use mobile phone when driving, always wear a seat belt, don't drink and drive, have a valid driving licence with you (must be in English). Give Way signs and roundabouts are treated in the same way as in the UK.

What are the top tips for driving a motorhome?

Be aware of your van's height when parking under a tree or entering a car park.
Reverse with care – it can help to have someone guide you back.
Remember to disconnect from electrical hook up when driving off! If you do forget, you are certainly not the first!
Allow yourself plenty of room when turning corners.
You'll have a familiarisation session at pick up but it's worth noting the wipers, lights – and fuel filler cap – before setting off.
Secure cupboard contents and ensure surfaces are clear of loose items which can slide off in transit (kettle, cameras, cups etc).
Use GPS to plan timings: distances in New Zealand can take longer to drive due to the winding roads (and the fact that you may well be making frequent stops for photos, cups of tea and so on).

What's it like to drive in New Zealand?

New Zealand is simply made for touring. Each morning you wake up with a day of fresh experiences ahead of you, along with the freedom of the open road. And what roads! Wide, well maintained and easily navigated, these roads make parking a doddle (even in a large motorhome) and there's always somewhere to pull over for a break and a brew.

You'll find many other motorhomes on the road and you will feel part of a community and a cheery wave to fellow travellers in their 'vans is all part of the fun.

The driving may be easy, but do take plenty of breaks – this is no hardship as there's so much to see en route. Set off each morning with an idea for the day ahead, as well as any pertinent information about the day's drive. Enjoy!

Where can I park up to camp?

In most cases we suggest you plan to stop overnight on a campsite or holiday park where you can use the facilities and top up your leisure battery. We can advise on these and make advance reservations.

If planning to free camp, be sure to check locally where this is possible and permitted.

Do I need to make an advance booking for my Interislander ferry?

In the high season (January-February especially) it is worth pre-booking to avoid unnecessary delay and inconvenience.

What about toll roads?

There are a very few (in the North Island) and they are electronic, so no barriers or booths.

Simply visit www.tollroad.govt.nz to make payment.


Auckland Northern Gateway (Orewa – Puhoi)
Tauranga Eastern Link (Papamoa – Paengaroa)
Tauranga Takitimu Drive (State Highway 29 - State Highway 2)

Should I take road maps?

Maps are always useful, though sat nav is a popular option with your vehicle, if desired.

In around 80 locations you'll come across an i-SITE, an information centre providing details of local attractions, maps and advice as well as transport information and more. Staffed by knowledgeable locals, they can be very useful.

Do I need to tip?

Tipping in New Zealand is not customary in restaurants and bars, so a service charge will not be added to your bill; nor is it expected from a hotel concierge or taxi driver. However, if you have experienced a good meal or service then a tip approximately 10% of the bill would be appreciated.

If you are on an escorted tour and have found your tour hosts to have been knowledgeable, helpful and have contributed to making your New Zealand tour an unforgettable experience, then please feel free to show your appreciation with a small gift.

When are the Summer School Holidays?

Typically mid-December to late January

Any suggestions for further information?