Tennessee has a long and proud musical heritage but many will agree that the true Queen of Tennessee is Dolly Parton, the enduring voice of country music with a career spanning over 50 years.
Revered across the globe for her songwriting genius and distinctive high soprano voice, Parton has become a national treasure with a massive global following, bringing country music into the mainstream.
For many Tennesseans, however, Parton is more than a celebrity; her lifelong commitment to local education, healthcare charities, and community projects has earned her the title of Tennessee's patron saint.
Our Rhythms of the South independent motorhome tour presents the perfect opportunity to pay homage to Parton, her hometown and the wider state of Tennessee, as well as other iconic artists - think Elvis, Nat King Cole, Louis Armstrong and Aretha Franklin.
From humble beginnings...
Born in 1946 in Pittman Centre, Tennessee, in a small one-room cabin Dolly was the fourth of twelve children. Her father, Robert, worked in the mountains of East Tennessee, tending a small self-established tobacco farm and working construction jobs to supplement the farming income, whilst her mother, Avie, stayed at home caring for her large family. Parton has credited her musical abilities to her mother, who, despite being in ill health throughout much of her life and raising a large family in poverty, still entertained her 12 children with folklore and ancient ballads.
She reflects on her impoverished early years in some of her earliest songs, namely 'Coat of Many Colors' and 'In the Good Old Days (When Times Were Bad)'. At age 7, Dolly learnt to play the guitar, having begun performing at her local church a year prior, supported by her grandfather, who pastored there.
Success beckons
In 1967, Porter Wagoner, then a household name in the country music genre, invited Parton to join his TV show, replacing Norma Jean. From here, she was offered a record deal with RCA Records and released her debut single: a duet with Wagoner 'The Last Thing on My Mind'. Her first solo single, 'Just Because I'm a Woman', was released in the summer of 1968 and charted at number 17.
Success didn't come easy - it wasn't until 1970 that Parton reached chart success. A recording of 'Mule Skinner Blues' shot to number three, followed closely by 'Joshua' - a song that became her first number one single. From there, Parton recorded many chart-topping songs including 'Coat of Many Colors', 'Touch Your Woman', 'My Tennessee Mountain Home' and 'Travelling' Man'.

In 1973, Parton released 'Jolene'. It reached number one on the US Billboard 100 Country Songs chart and has since received platinum certification in Australia, UK and USA, and was ranked number 63 in Rolling Stone magazine's "500 Greatest Songs of All Time".
Parton turned her hand to acting in 1980 with the release of comedy film 9 to 5 alongside Jane Fonda and Lily Tomlin. The movie and accompanying song recorded by Parton proved a huge financial success, securing her future in further theatrical releases.
Fast-forward to 2023, Dolly, now 77, announced she was working on her first rock album - now if that doesn't further highlight her unique and diverse talent, we don't know what does!
Paying homage
Dollywood A must-visit for any hardcore fan! Sitting alongside the thrill rides and a waterpark is a recreation of Dolly's childhood home, a one-room weatherboard cabin that inspired her hit 'My Tennessee mountain Home'. The park is also home to the Chasing Rainbows Museum which houses a spectacular collection of Parton's gowns, costumes, platinum records and other memorabilia.

Image credit: insiders.dollywood.com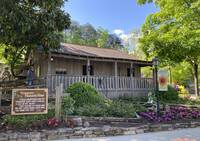 Country Music Hall of Fame, Nashville This is the city where Parton's dreams came true. Just a day after she graduated high school in 1964, she moved to Nashville. The Country Music Hall of Fame charts her sensational rise to fame and the impact she had on the country music genre.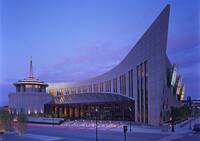 RCA Studio B Sitting on Nashville's famed Music Row, RCA Studios are considered the most important and influential studios to have ever existed in the state of Tennessee. More than 47,000 songs were recorded here including Parton's 'I Will Always Love You' and 'Jolene' and Elvis's 'Its Now or Never', 'Are You Lonesome Tonight' and 'Devil in Disguise'.
Image credit: Country Music Hall of Fame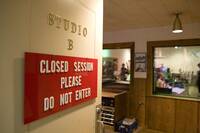 Grand Ole Opry, Nashville Founded in 1925, the Grand Ole Opry is a weekly country music stage concert broadcast on radio. It is America's longest-running radio show, putting out over 5,000 episodes since its founding. The live performances showcase today's country music stars, famous names, and rising stars, and has launched some of country music's biggest names. Parton made her debut on the show at the tender age of 13, introduced by none other than Johnny Cash!
Image credit: Getty

The Ryman If there's one venue in Nashville you shouldn't skip, it's the Ryman Auditorium. It's not called the "Mother Church of Country Music" for nothing. Many big names have graced its stage; Charlie Chaplin, Harry Houdini, Johnny Cash, Louis Armstrong, Patsy Cline, Doris Day, Elvis and US presidents Theodore Roosevelt and William Howard Taft.
It was here that Parton debuted at the Grand Ole Opry, which had made the Ryman its home between 1943 and 1974. In more recent times, it has hosted performances and live recordings by Erasure, Ringo Star, Coldplay, Foo Fighters and One Direction's Louis Tomlinson.
Image credit: Gaylord Entertainment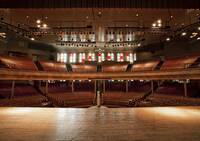 Also worth a visit
White Limozeen, Graduate Nashville hotel This completely over-the-top, fuchsia-coloured rooftop bar takes its name from Parton's 1989 album. Decked out in pretty-in-pink furnishings and opulent fittings, the mixologists here serve up decadent cocktails, perfect after a day of exploring the city!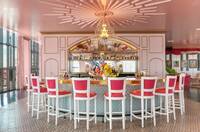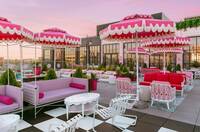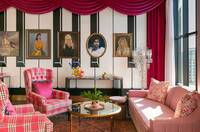 These nearby cities all have proud musical heritage...
Nashville Attraction Pass Including the Johnny Cash Museum, the Ryman Auditorium Tour, a VIP Opry Mills Savings Passport, Country Music Hall of Fame plus Studio B Tour and a $15 voucher for the hard Rock Café or B.B. King's Blues Club.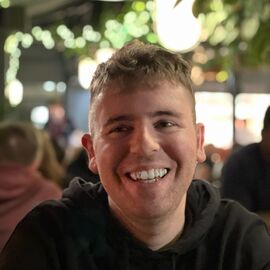 Ben Tully
Visual Design & Content Creation
Ben deals with all things design, working on the visual design of our annual guides, Destinations magazine, information leaflets, social media and email campaigns, and much more across the Alan Rogers, Rallies and Worldwide brands. He also produces written content for our blogs alongside our other contributors.
More by Ben Tully