Make sure you have the latest information on Zambian visa and vaccination requirements, as well as travel tips and advice.
Visas
All British passport holders need a visa to enter Zambia, single and double entry visit visas can be obtained on arrival in Zambia, but it's best to ensure you have the appropriate cash in USD as you may not get change.

For any further information or specific queries regarding your circumstances, contact the Zambian High Commission in London.
Passports
Passports must be valid for a minimum of 6 months from the date of arrival in Zambia. They must also have two blank pages.
Yellow Fever
To see if you need a certificate check via the National Travel Health Network and Centre's website.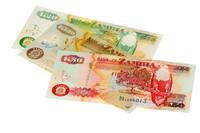 Money
Zambia's currency is the Kwacha (ZMW) and is in denominations of K100, K50, K20, K10, K5 and K2. The Kwacha is divided into 100 ngwee with coins issued in K1, 50 ngwee, 10 ngwee and 5 ngwee denominations. It's a good idea to have low denomination notes with you if possible.

Prices are widely given in USD though, as well as GBP, both currencies that are generally accepted.

Banking
Cash and travellers cheques can be changed in cities and larger towns at branches of Barclays Bank and Standard Chartered. ATMs can be found in larger branches, accepting Visa. Foreign exchange bureaux are found in most towns.

Banks tend to open on weekdays between 08:15 and 15:30. They close at midday on Saturdays and do not open on Sundays and bank holidays.

Eating & Drinking
For many Zambians, traditional fare is variations on nshima, a kind of ground maize served with meat, fish or vegetables. Visitors will find a range of international fare on offer in shops and restaurants.
Water is generally safe to drink but most visitors tend to prefer bottled water. This is widely available, and it's always worth just checking the cap is sealed before drinking.

Weather
The rainy season is from December to March, with the higher regions seeing greater rainfall than the lowlands.
As the rains depart and the landscape dries, April and May sees evening temperatures drop. This continues through to August so pack some warm clothes for the cooler evenings. By day the weather is clear and sunny and warm.
Zambia's high season begins in June when the landscape and roads have properly dried, days are fine and cloudless and game sightings are on the increase.

September and October see higher temperatures, with some places like the Lower Zambesi getting really hot. It's a good time for spotting game though as animals congregate around more limited water holes.
November can be very changeable, with hot, dry days as well as the first rains.
Clothing
With mild winters and searing summer heat, this is a place for light, comfortable clothing. A warm jacket of fleece will be essential for the cooler evenings.
As always, a sunhat should be considered essential, as well as sunscreen and insect repellent.
Electricity
Zambian current is 220/240v with square and round sockets in use.