Find out more about the South Africa visa and vaccination requirements. Learn about the currency, weather, electricity supply and more.
Visas
For stays of less than 90 days you will not need a visa when travelling to South Africa.
Full information is available from the South African High Commission.
Passports
Although your passport should be valid for at least 30 days at the time of leaving South Africa, it is advisable to have a minimum of six months validity on the date of arrival.

Your passport should also have two pages or more blank.

Yellow Fever
To see if you need a yellow fever certificate check the National Travel Health Network website.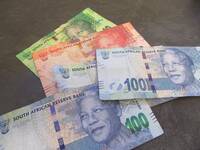 Money

The South African currency is the Rand with notes coming in denominations of R200, R100, R50, R20 and R10. There are 100 cents to the Rand with a range of coins.
Banks
There are banks easily found in most towns and open from 09:00 to 15:30 on weekdays, with reduced weekend hours.

Cash, bank cards and credit cards are widely accepted, as well as travellers cheques. Cash is obtainable from ATMs. It's always worth advising your bank and credit card provider of your travel plans to ensure they do not block your card if they notice any unusual spending.
On The Road

Most roads are generally good quality with tarmacked surfaces. Driving is very straightforward but bear in mind the following important rules:
While a UK driving licence should suffice (with photo, signature and in English), an international driver's permit is recommended
Drive on the left
Seatbelts are obligatory
Don't use a mobile phone when driving
Speed limits vary but are 120 km/h on freeways, 100 km/h on main roads and 60 km/h in built up areas.
Tolls
Many major roads are toll roads, indicated by signs with a large black T on a yellow background. UK issued credit or debit cards are not accepted for payment so ensure you have cash with you.
Eating and Drinking
Food standards are generally high, especially in hotels, restaurants and bars. Enjoy the fresh fruit, vegetables and excellent meat as you would at home, though exercise common sense when buying street food.

Water from taps in urban areas is safe though bottled water is popular with visitors especially in rural areas.

Weather
Despite having the sea on three sides, South Africa is a dry country with highs of 28°C in summer. Daytime temperatures in winter can average 18°C.

The rainy season is summer, especially December-January. During winter, between the months of May and August, there is less grass and fewer water holes so this is the best time for watching game as they congregate to drink.
What to Wear
Generally you'll need lightweight, casual clothing that is comfortable to wear, and a pair of decent walking shoes that will be suitable for most days. For the cooler evenings a warm jacket or fleece is important and you may want a mac or small umbrella in the event of showers.
A good quality sunhat is important, as well as sunscreen – the sun can deceptive, even in winter.

Electricity
The South African current is 220/240v with 3-point round pin sockets. An international adaptor will have the correct fitting.