Canada is a treasure house of natural beauty and cosmopolitan sophistication. With an irresistible allure of a magnificent land and a deep cultural history, Canada is the perfect location for a motorhome holiday.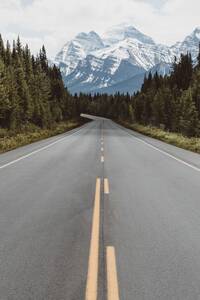 Driving Licence
UK driving licenses are acceptable for renting a motorhome in Canada as are most European licences; however, you are recommended to take an international driving license if your license does not contain the required information in English and this should be presented alongside your national license.
Traffic
Canadian law requires a seatbelt to be worn at all times in Canada and the traffic drives on the right hand side. The majority of Canadian roads are generally well developed and the slow flowing traffic makes driving very enjoyable. Please be aware that motorhomes are not permitted for use on any roads that not fully sealed public roads.

Vehicle Pick-Up
Like in many countries it is not possible for you to collect your motorhome on the day that you arrive into Canada; so you will need to spend a minimum of one night in a hotel before your rental can start and in order to get some rest before your adventure begins. We recommend that on the first day of your hire that you do not plan to drive too far as by the time you pick-up the motorhome, have had a demonstration of how it works and have picked up some groceries, the afternoon will normally be well under way.
Fuel
Petrol and diesel prices in Canada are relatively low compared to the UK and can be as much as 50% cheaper than the UK/European average. Please note that if your vehicle has a generator that they run on petrol which will increase your fuel consumption.