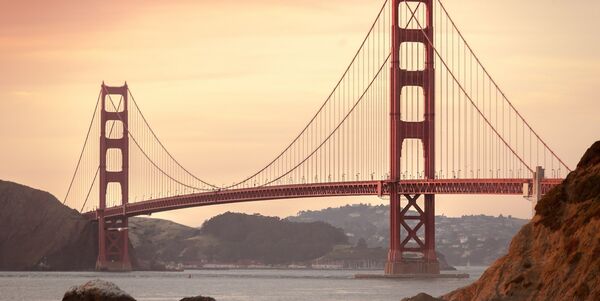 California is known as the Golden State and is drenched in sunshine all year-round; it boasts a stunningly picturesque coastline plus the major cities of Los Angeles and San Francisco.
Los Angeles is sandwiched between the glitz of the Hollywood Hills and the laid-back ocean-front communities of Santa Monica and Venice Beach; it offers a wealth of tourist attractions including Hollywood, the Walk of Fame, the Chinese Theatre as well as a host of studio tours and theme parks. The waterfront city of 'San Fran' is best known for the Golden Gate Bridge which you can cycle across as well as Alcatraz Prison, which is a short boat ride from Fishermans Wharf, which is a tourist attraction in its own right.
There are few stretches of coastal road anywhere in the world that can compare to the scenic beauty of State Route 1, better known as the Pacific Coast Highway and at just over 655 miles long, it provides an exhilarating driving experience with its cliff-hugging roads and beautiful sea views.