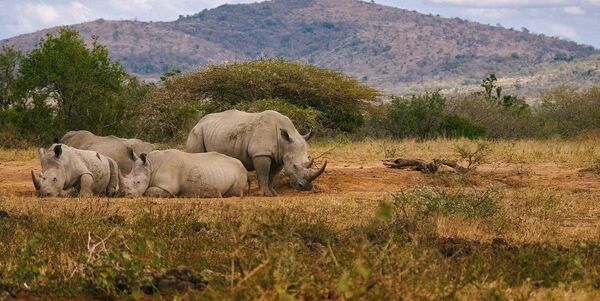 Full Day Battlefield Tour
The informative tour with your specialised Battlefields guide starts at 7:30 when you depart for Isandlwana listening to a tape narrated by David Rattray playing in the vehicle explaining the background to the Anglo-Zulu War. There is a stop at 9:00 for a comfort break and to view the museum at Isandlwana. The lecture on the battlefield begins at 9:45 until around 11:45, when tea, coffee and refreshments are served. The lecture takes place halfway up the hill. Listen to the description of the story of the survivors and events after the battle of Isandlwana is en-route back to the Lodge. Lunch is included and enjoyed at leisure at the lodge.

The second part of the tour departs at 15:00 and is focused on Rorke's Drift. The battle of Rorke's Drift, 22nd January 1879. An account of this epic defence against impossible odds – an action in which 11 V.C.'s was won. Guests will have time to look through the museum and enjoy a lecture which concludes around 17:30 and you will have the opportunity to look around the memorials and graveyard.

Return to your overnight accommodation late afternoon.
Available on these holidays: