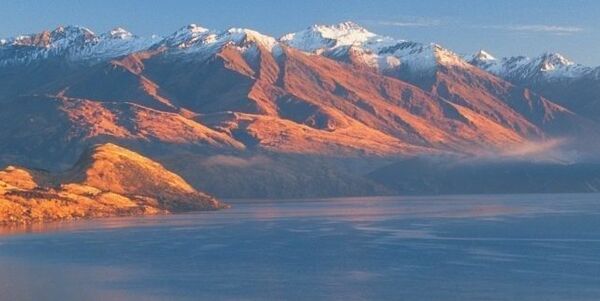 Central Otago is best known for its stunning landscapes with ancient mountains, alpine herb fields and its fast flowing rivers.
During the 1860's Central Otago was the place to find gold and you can still pan for it today and see the miners' old stone cottages, see their trails, and see relics of the old mining machinery. Today the most valuable commodity in Central Otago is wine and in particular the Pinot Noir, the most fickle of grape varieties which excels in these southern vineyards where most of the wineries offer tours and tastings.

A motorhome is the perfect way to explore the Central Otago and many visitors to the region also hire mountain bikes to explore at their own pace so they can see some of the areas more remote sites, to taste the wines and to absorb the incredible scenery that awaits.
For those not wishing to cycle, you might like to go wildflower walking in Alexandra, or to wander through the Cromwell Historic Precinct, or to take a cruise on Lakes Dunstan and Roxburgh or to try curling in Naseby.