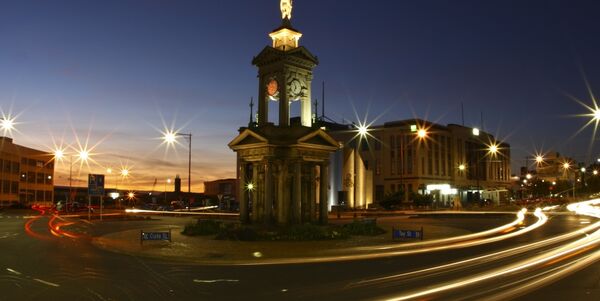 It's easy to navigate around the wide streets of Invercargill. New Zealand's southernmost city has plenty of character and a warm, friendly heart.
New Zealand's southernmost city was founded in the 1850's and with a population in excess of 53,000, Invercargill is the capital of Southland.
From a visitor's point of view, Invercargill is well-equipped with an excellent range of shops and a selection of lively bars and restaurants. Victorian, Edwardian and Art Deco heritage buildings give the city a charming old-world character.
And just minutes from the city centre there is a great array of coastal landscapes for visitors to explore from the long coastal highway of Oreti Beach, to the native wonders of Waituna Wetlands and Omaui, or the boardwalk on the estuary and heritage wharfs.
It may appear Invercargill is obsessed with anything that has wheels. You too can experience 'wheel-mania'. Watch cyclists, or take a ride at the SIT Zero Fees Velodrome or discover the world class vintage truck collection at Bill Richardson Transport World. Alternatively, celebrate Invercargill's motorcycle history at Classic Motorcycle Mecca and learn about the legend of speed - Burt Munro at E Hayes Motorworks.
Take a guided tour through the Invercargill Brewery and discover that good beer is so much more than just bending your elbow. Visit Blue River Dairy, Southland's Sheep Milk Café, where you can enjoy cheese tasting and a chance to try the best cheeseroll in Southland. Or try your hand at chocolate making at the Seriously Good Chocolate Company.