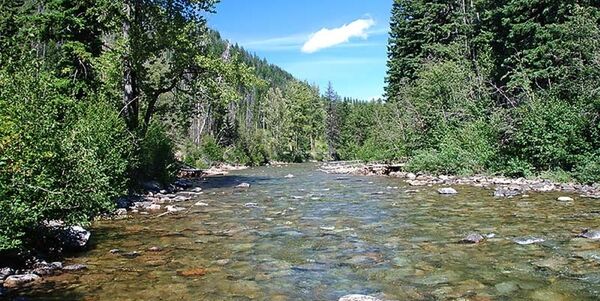 Named after E. C. Manning, the chief forester of British Columbia from 1935 to 1940, Manning Provincial Park has rain forests on its west side and grassland slopes on its east side and between the two extremes lies a land of wild rivers, crystal lakes, towering peaks, and alpine meadows.
Manning Provincial Park features tremendously diverse landscapes and plentiful flora and fauna. Hiking trails are its chief draw, but the park also offers horseback riding, swimming, canoeing, fishing, mountain biking, and, in winter, cross-country and downhill skiing.
Lying between the moist coast and the dry interior, Manning contains examples of 5 of British Columbia's 14 biogeoclimatic zones. Lush coastal growth gives way to dryland stands of pine and, near the timberline, stands of alpine larch. One of the most spectacular is on Mount Frosty's eastern shoulder, where some of the trees are nearly a metre in diameter. Conifers such as Douglas fir, western red cedar, western hemlock, subalpine fir, Englemann spruce, and lodgepole pine may be seen in the park, as well as aspen and cottonwood.