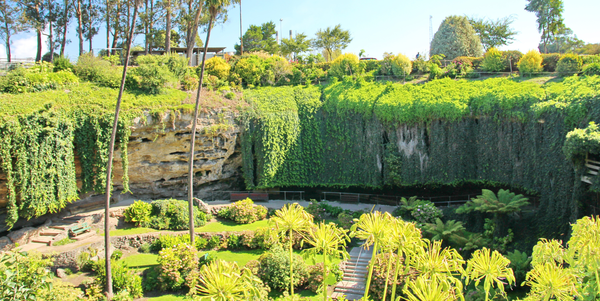 Described as the city of 'craters, lakes and caves', Mount Gambier was built on the slopes of an extinct volcano. See the remarkable Blue Lake, which has filled the largest of three volcanic craters and puts on a real show from November, when the water becomes a brilliant turquoise blue.
Begin your visit at 'The Lady Nelson' Visitor and Discovery Centre where staff will provide you with all the information you require for your holiday and help you choose the most suitable activities for yourself and your family. Be sure to take a self-guided tour of the Discovery Centre which presents the history and geology of the area using a series of exciting interactive displays.
Mount Gambier is an ideal family holiday destination, with many free of charge fun attractions. Walk to the Centenary Tower for a remarkable view; picnic at the Valley Lake Crater with its wildlife park and boardwalk; stroll among the beautiful roses in the Cave Gardens or marvel as the possums come out for an evening feed at the Umpherston Sinkhole; or take the City Centre Walk and discover an impressive array of heritage buildings and catch a glimpse into the history behind Mount Gambier. On your journey stop and explore the many art galleries, studios and markets, and sample local wines and cheese.
Boasting a wide range of accommodation types, extensive and modern shopping precincts, a variety of restaurants, pubs and cafes, adventure playgrounds, mini golf, boat and canoe hire and more Mount Gambier truly is a splendid family destination and an ideal base for your next holiday to the Limestone Coast.