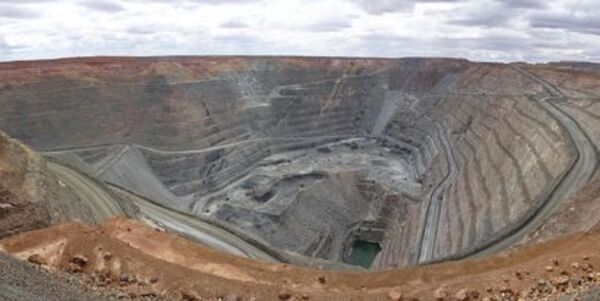 Get ready for a heady trip to Kalgoorlie, WA's largest goldfields town famed for its fascinating gold rush history, fabulous old buildings and old gold miners' ghost towns. 'Kal' was born amid the 1880s gold rush when thousands of starry-eyed prospectors made the 700km journey east of Perth seeking their fortunes. Vibrant Hannan Street (named after Irishman Paddy Hannan who struck gold in 1893) is lined with pubs, nightclubs, cafes and restaurants. There's the Hannan railway station, the Hannan hotel where you can drink a pint of Hannan lager.
Kalgoorlie is still an active mining town and the three and a half kilometre long, one and a half kilometre wide Super Pit Mine and where 800,000 ounces of gold is produced each year and is mind-blowing. This massive hole is as deep as Uluru is high with about the same circumference. Both Kalgoorlie and Boulder are packed with grand old buildings (visit the magnificent Boulder Town Hall), lively pubs and colourful characters still living the prospecting dream. Step back in time to the Australian Prospectors and Miners Hall of Fame and a historic precinct with prospector's campsite and heritage buildings.
In the red dusty outback near Leonora is the fascinating ghost town of Gwalia. Check out the Flying Doctor's Visitor Centre, and galleries featuring Aboriginal and Goldfields art for a memorable souvenir. If, after all the sightseeing you need to cool off, stop for a quick dip in Western Australia's largest indoor pool in Johnson Street.
Accommodation-wise, there are caravan parks, campsites and hostels if you're on a budget; or alternatively, hotels and motels. Kal rocks with festivities in September, when crowds flock to watch the famous horse race, The Boulder to Kalgoorlie Cup. And with a pub on just about every street corner, there's no avoiding a good night out!