Observed on the last day of October, the big budget events, flashy costumes and pumpkin-related activities Halloween are an all-American export but the traditions behind them date back further than you might imagine...
Halloween is thought to have roots in Christian beliefs and practices. It marks the first day of Allhallowtide, a three day religious event comprising All Saints' Eve, All Saints' Day and All Souls' Day, celebrated to "remember the dead, including martyrs, saints, and all faithful departed Christians".
Some of the traditions we enjoy today are rooted in the pagan practices of the past. The Gaelic festival of Samhain marks the end of the harvest season and beginning of 'darker half' of the year. Folklore also dictates that the boundary between this world and the Otherworld thinned during this time, allowing ghouls, ghosts and spirits to seep into our world.

Nowadays, Halloween is observed across the globe with each country celebrating in their own way.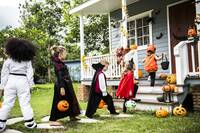 USA
Halloween is often mistaken as an American festival, which isn't entirely surprising considering the Halloween market is worth upwards of $10 million!
Popular activities include pumpkin (or Jack-o-lanterns) carving, trick or treating, fancy dress, apple bobbing and lighting bonfires. Many of these traditions have been copied in other countries such as Canada, the UK and parts of Europe.
So iconic is the event that it spawned many horror-inspired movies, including the Halloween franchise, the most recent of which is to be released this month.
New Orleans stands apart from the rest of the US. It's a city that loves to party and participate in voodoo activities. So for something a little difference, head to Louisiana for an extra spooky Halloween!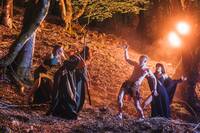 Ireland & Scotland
The Celtic year ends on 31st October, with a new one beginning on 1st November. Ireland and Scotland both celebrate the Gaelic festival of Samhain, beginning after sunset on the 31st October and continuing the next day. It is one of four seasonal festivals, each marking the beginning on a season.
Many of today's Halloween customs are thought to have originated from the Celts including mumming and guising (now known as trick or treating), bonfires and the significance of witchcraft in Halloween culture.
UK
In recent years, the UK has adopted an American style Halloween with pumpkin picking, trick or treating and horror attractions cropping up everywhere. But asides from the frightful fun of 31st October, the UK, most notably the south-eastern county of Sussex, observes a 400-year old occasion commemorating the survival of King James I who had been target of Guy Fawkes' plot to blow up Parliament.
Guy Fawkes was an English Catholic, staunchly against the Protestant King and planned to assassinate him in an attack on the Houses of Parliament. He was found guarding explosives in the undercroft of the building, where he was arrested and convicted of high treason, being hung, drawn and quartered in a public execution.
The occasion, called Guy Fawkes Night or Bonfire Night, is marked on 5th November with displays of fireworks. In Sussex and parts of neighbouring Kent and Surrey, pagan traditions play out to the tune of effigy burning, torchlit processions and large public bonfires.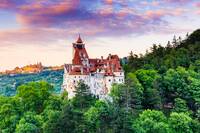 Europe
Europe is a little bit of a mixed bag when it comes to Halloween; some countries observe it, others don't. It's generally a lot less common on the Continent than it is across the pond in America.
While France, Germany and the Netherlands largely avoid the hype, Transylvania in Romania conjures up dark images and associations with Dracula. It was here that the fictional Count Dracula was said to originate according to Bram Stoker's 1897 horror novel, Dracula.
Transylvania has happily embraced horror as its core tourist attraction with nearly 850,000 visits in 2018.

Elsewhere, St Martins Day is honoured by many European communities. Falling a little after Halloween, it involves pumpkin festivals and children collecting bonbons by candlelight.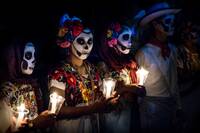 And we couldn't forget Mexico!
Halloween isn't celebrated in Mexico, instead Mexicans observe a two day festival called Día de Muertos (Day of the Dead).
During the festivities, elaborate ofrendas (altars) are decorated with marigold flowers, sugar skulls and photos of the deceased. Comparasa (parades) led by costumed marching bands guide everyone to the local cemeteries to pay respects and welcome back loved ones.
It's even been immortalised by 007, featured in the dramatic opening scene of Spectre (see below).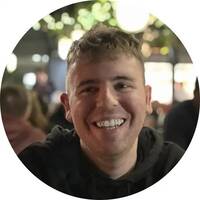 Ben Tully
Content writer & Graphic Designer

Ben is our in-house Graphic Designer, creating all our visual content from guides and brochures to social content and adverts. He does occasionally write content for us too, covering topics like activities, culture and history, arts and sustainability.
Has this blog inspired you? Use the form below to order a brochure.